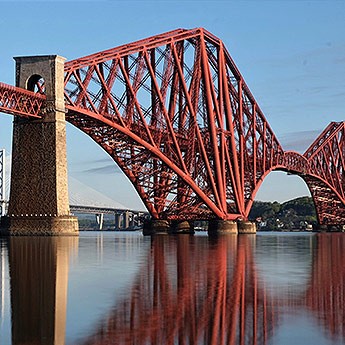 Edinburgh, it's one of the main cruise-ship terminal ports in Scotland. You have to get a small tender from your cruise-ship to south Queensferry. It's always a busy port for picking up and starting our private guided tours of Scotland in South Queensferry.
One of our guided tours had a special request a few years ago, being a bespoke tour company in Scotland we are always happy to oblige our clients. They wanted to attend the ferry fair and have a photograph with the burry man, the burry man is a pagan tradition that dates back over three hundred years in Scotland and we never want to disappoint on our guided tours of Scotland so we attend the ferry fair and our client had there photographs taken with the rather odd burry man before returning to there tender and heading back to there cruise-ship.
The local villagers in south Queensferry take the the ferry festival very seriously and it's a great honour to be the burry man in South Queensferry for the ferry festival.