Working within the tourism industry in 2020 has really brought us all together. Especially now that COVID vaccine has just been announced as well this will certainly help with bespoke tourism in Scotland and Edinburgh.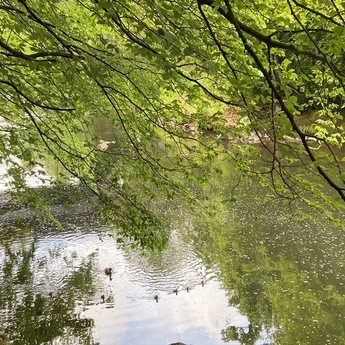 Recently I was asked how COVID had affected Tourism in Scotland and Edinburgh and if I would give an interview you can read it here
In one way lockdown has been a time to learn new skills and brush up on old skills that I had long forgotten, it's also meant that for anyone who has been following the Facebook and Instagram pages you will see that the apprentice in training has been visiting castles on her own private bespoke driving tours. When weather and lockdown has been permitting we have been travelling up to the highlands for a day and I have been introducing her to whisky distillery's and explaining bespoke driving tours to her. I'm not sure how much attention if any she has been paying on our private tours to the highlands of Scotland or on our driving tours of Edinburgh but she's been enjoying it and I've been enjoying spending the time with her.
With the COVID vaccine being announced and the first minister of Scotland trying to organise everyone in Scotland receiving the Covid vaccine in the coming weeks. Hopefully tourism will begin to return and we will start to see visitors return to Scotland in 2021.
I need to give a special mention to my friends and colleagues Paulo over at Happy Van.
Happy Van is a small company trying to contribute in its meager measure for a better tourism offer in the Portuguese Algarve region! We are grateful for the opportunity to build new relationships and share experiences with partners all over the world. Thank you Wee Scottish Tours for sharing Happy Van with your visitors.
Happy Van offers Creative Tourism and Experiences in the Algarve, promoting entertainment on day and night tours and activities for private individuals and companies, organized in Vintage VW Vans, and with lots of joy and excitement!
We cover experiments including Food, Wine, Nature, Sunset, Night Photography, Heritage, Culture, and Taylor-Made among others. Visit us at Happy Van book a tour an activity or an event and discover what the real Algarve has to offer!
I also have to give a special mention to my friend and colleague Maria who absolutely loves visiting and spending time in Edinburgh and Scotland. She also happens to run one of the top cooking classes in Warsaw.