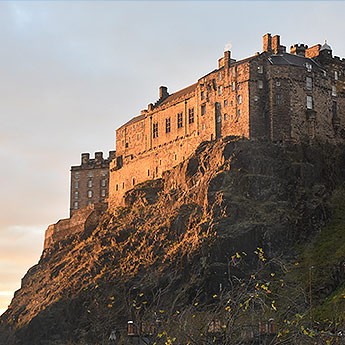 Edinburgh Castle has to one of the most famous landmarks in Scotland, If not the entire world. It's certainly the most famous Castle in the whole of Scotland and is must on any one of our private guided tours of Edinburgh and Scotland.
The castle itself sits on volcanic rock and towers over the whole of Edinburgh's old town and new town, the only way access the castle is via the world famous Royal Mile. George RR Martin was greatly inspired by a lot of the history in Scotland, the famous Red Wedding Episode was to be inspired by an incident that took place at Edinburgh Castle called The Black Dinner which took place in 1440. 10-year-old King James was audience to gory scenes at the castle when teenage James Douglas, 1st Earl of Avondale was invited to dine with his younger brother at Edinburgh Castle.
The king's men grassed the Earl and his followers into the courtyard where a mock trial found them guilty of treason before they were dragged into the palace yard and beheaded. The author has said: "No matter how much I make up there's stuff in history that's just as bad, or worse."
We love to point out all of these fun bits of history that have made there way into modern culture on our bespoke guided private tours of Edinburgh and Scotland.