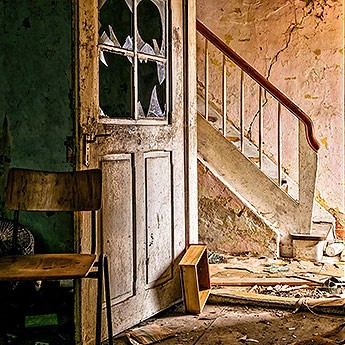 It's not all castles and Lochs and visits to whisky distilleries, we sometimes receive random requests on bespoke luxury Edinburgh guided tours as well. One of the random tour request was a visit to an old abandoned hospital site just outside of Edinburgh.
It is a very interesting interesting place and has a deep history in Scotland not just Edinburgh. On the outskirts of Edinburgh, is a hidden village not many people of Edinburgh or Scotland are aware of and those that are either worked there or knew a patient in the hospital. Bangour Village Hospital was a psychiatric hospital located west of Dechmont in West Lothian, Scotland.
It's a very unique place to take some on an Edinburgh private guided tour but we like to meet all our clients requests and it's always good fun to visit. The hospital was influenced on the village system of patient care, the best example of this was a hospital in Germany that helped shape and influence Bangour.
The village is overgrown these days and a lot of the buildings have fell into disrepair but it's another interesting piece of Scottish history that not many people are aware of.
We have taken many film crews out there who wanted to scout the location for feature films over the years or private Edinburgh guided tour groups who had maybe saw the movie The Jacket that was filmed there and want to visit during there Edinburgh vacation.